Shari & Joey were married yesterday! I'll apologize ahead of time for the picture heavy post that's about to happen, it was so difficult to narrow this post to my usual 13-15 pictures!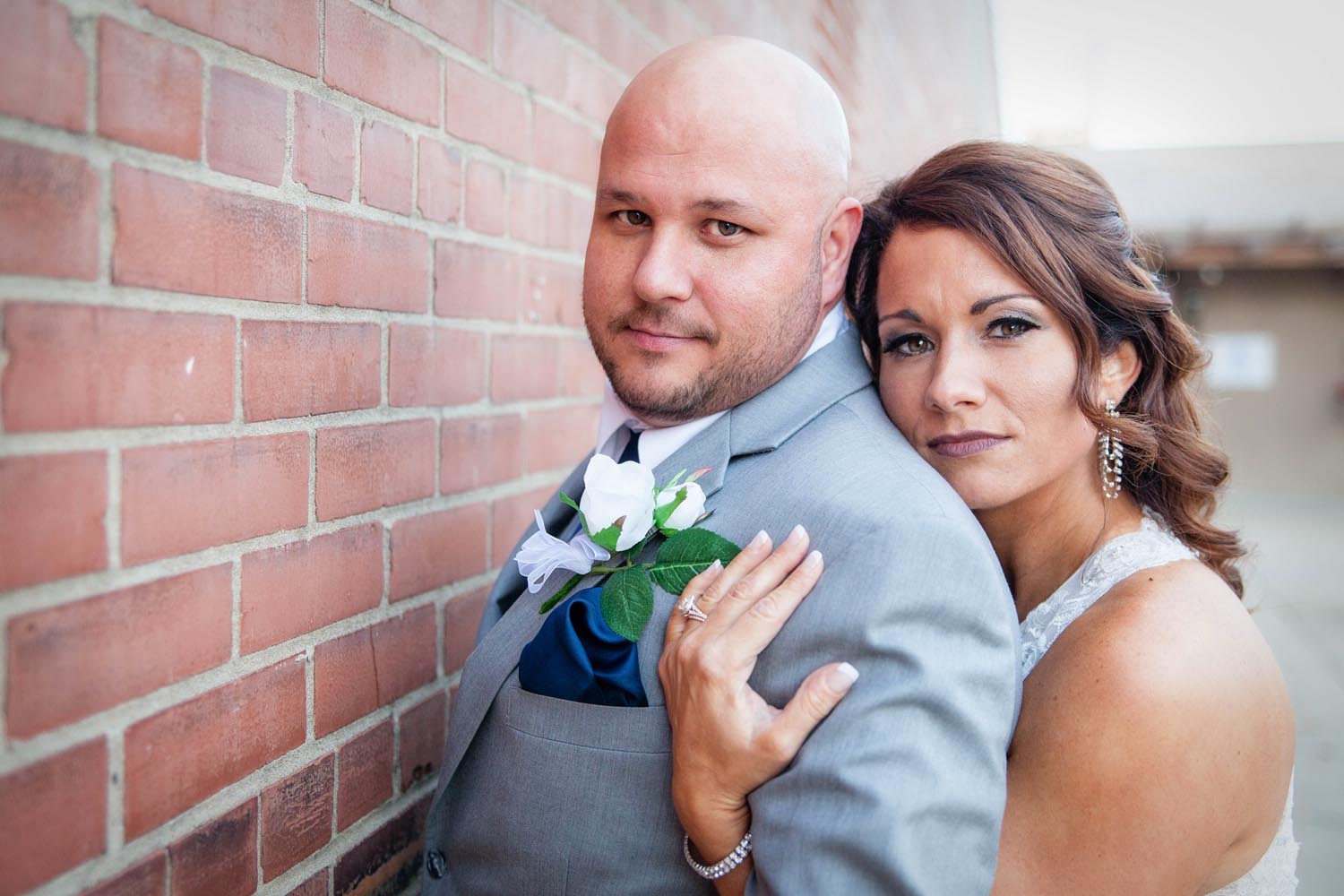 The girls started out at the cutest salon I've ever seen in the attic of a mechanic's shop called Smokin Aces. It had this retro 50's vibe to it. I could have taken pictures of that place all day.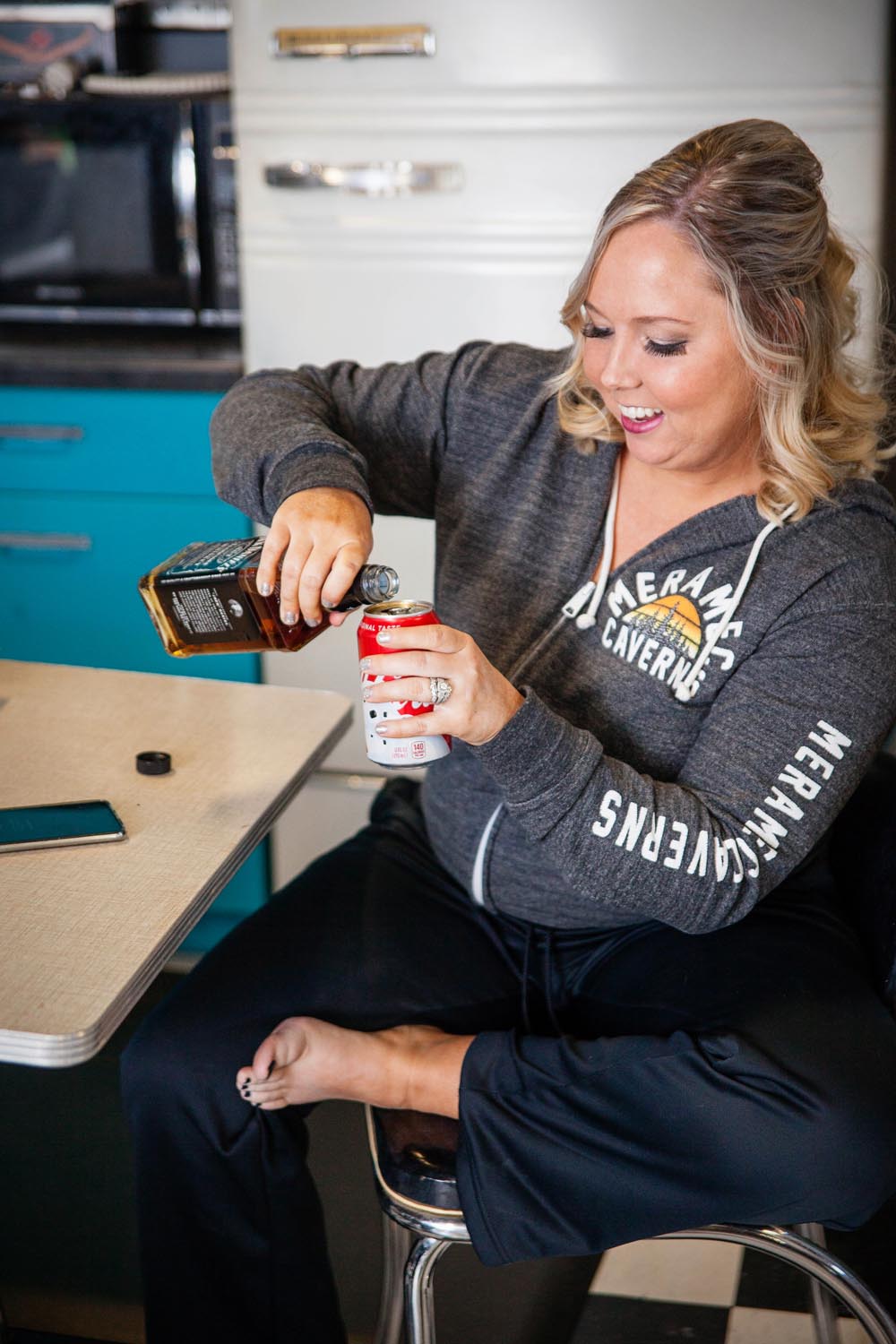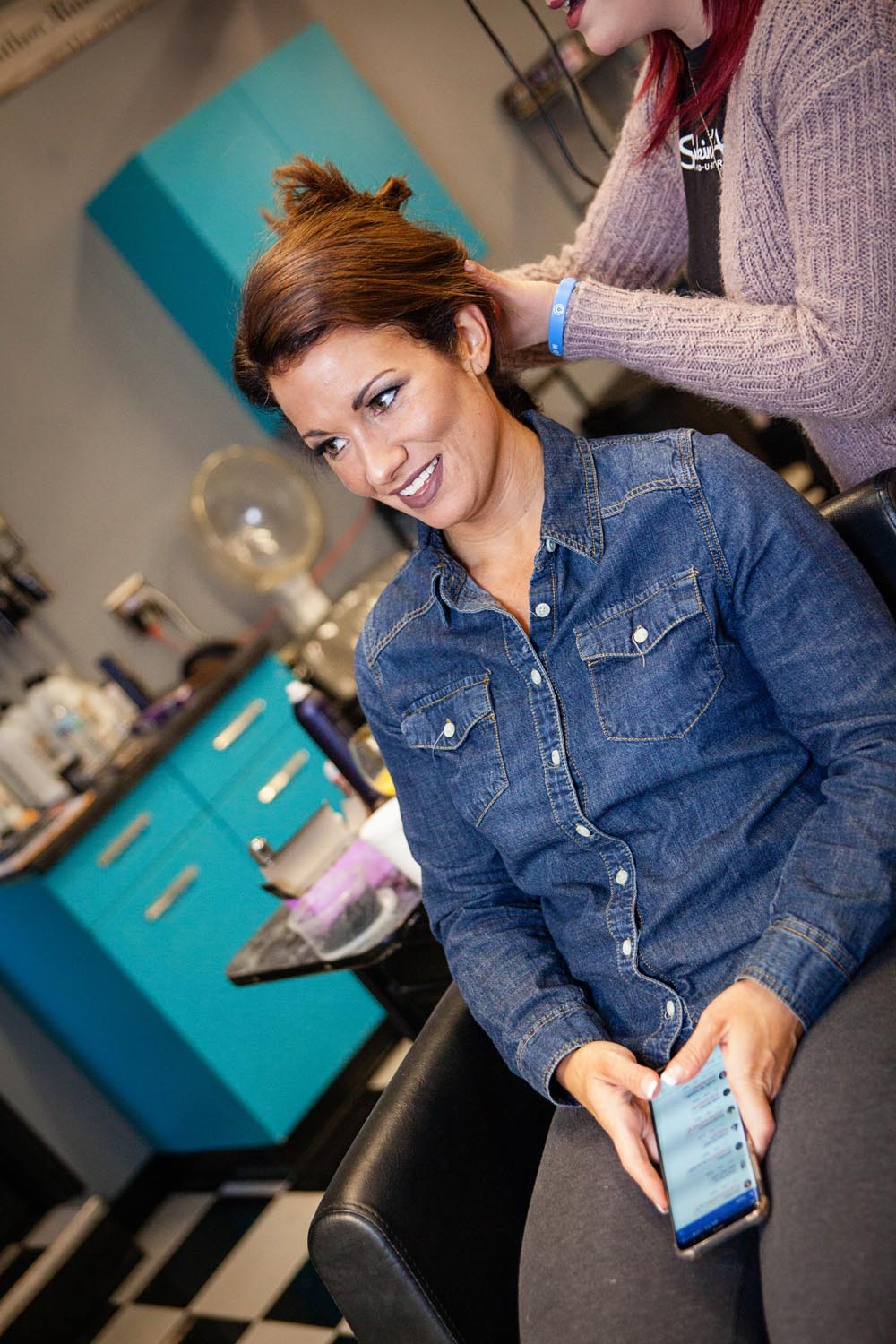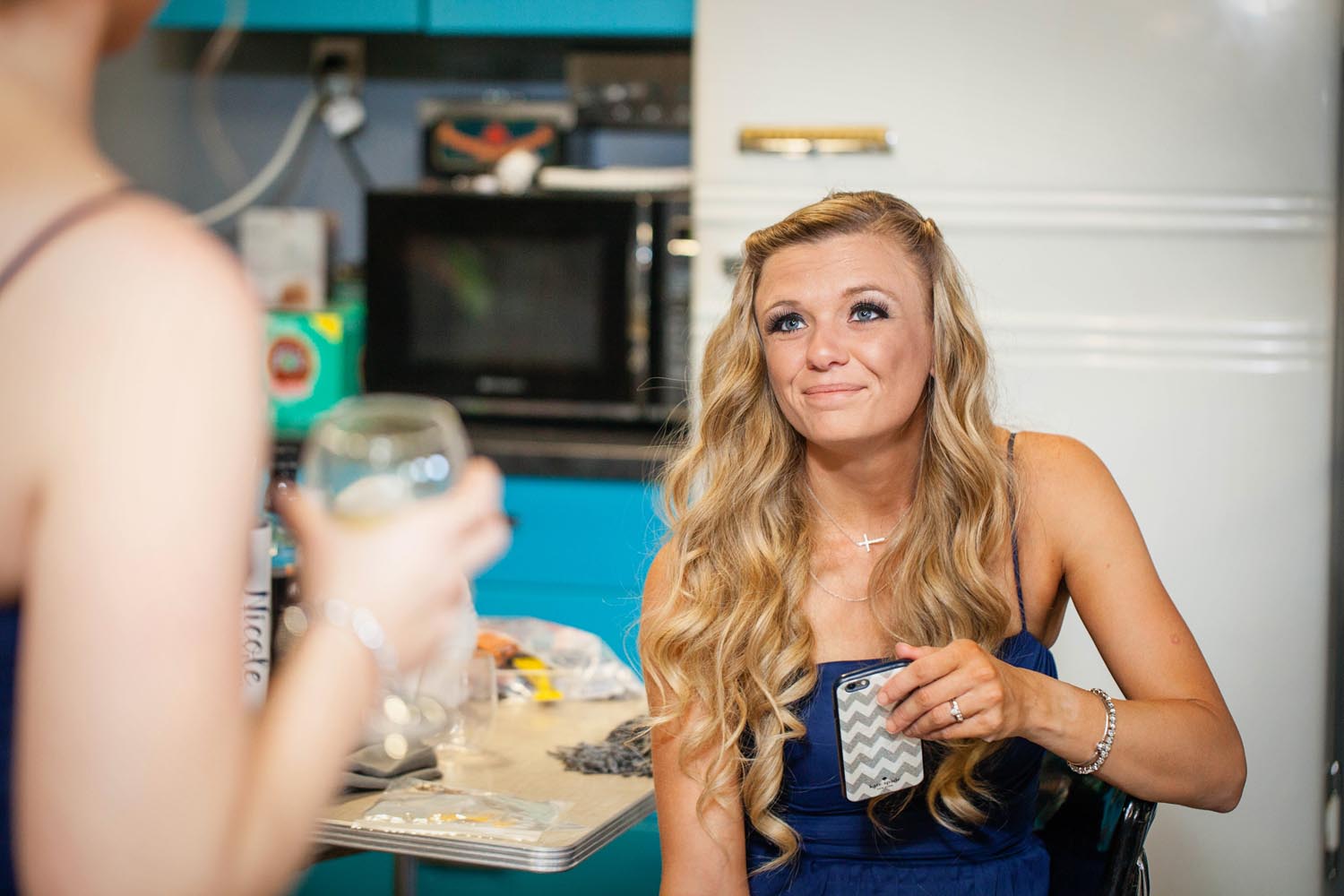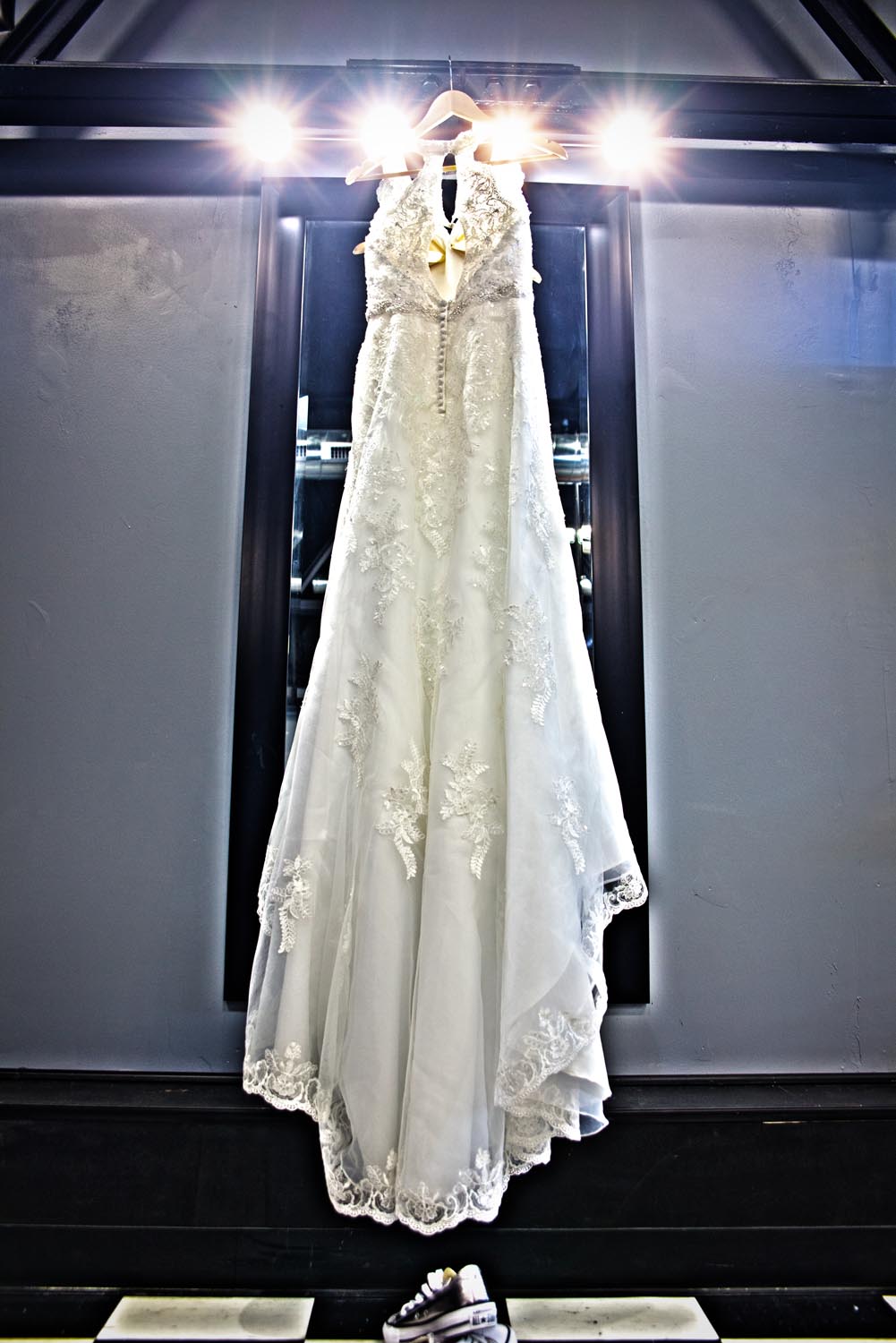 That dress in HDR…
The guys room was to be expected….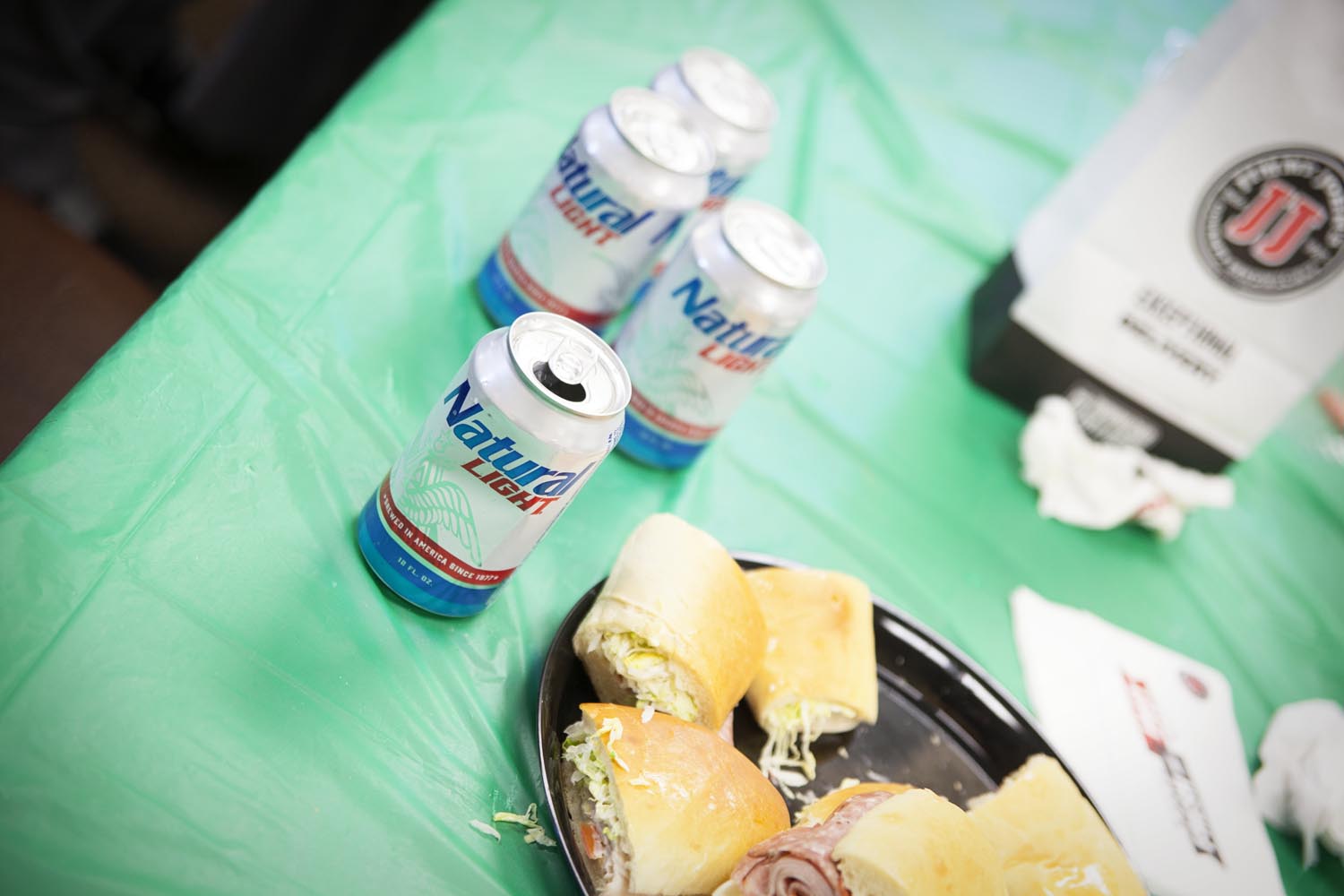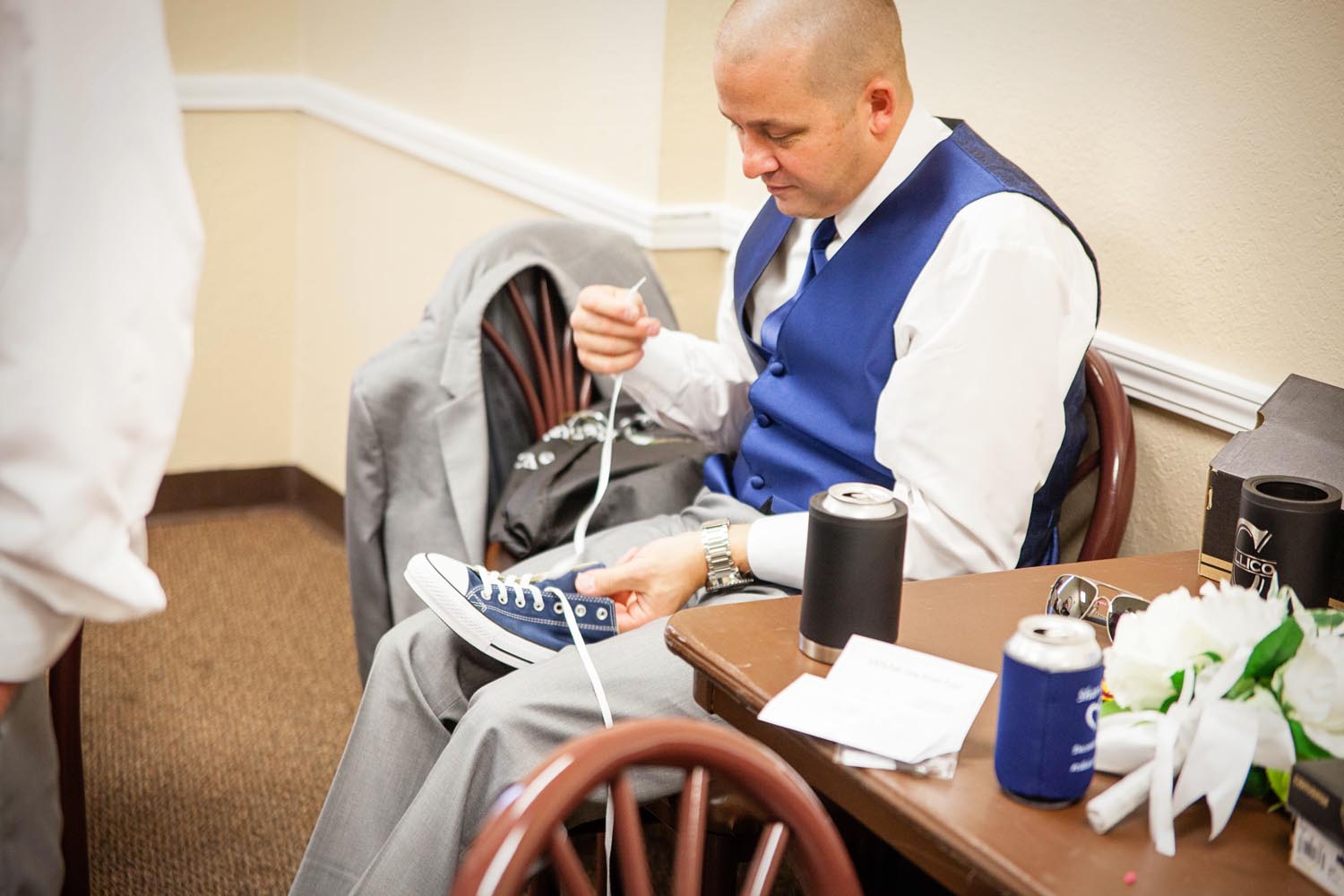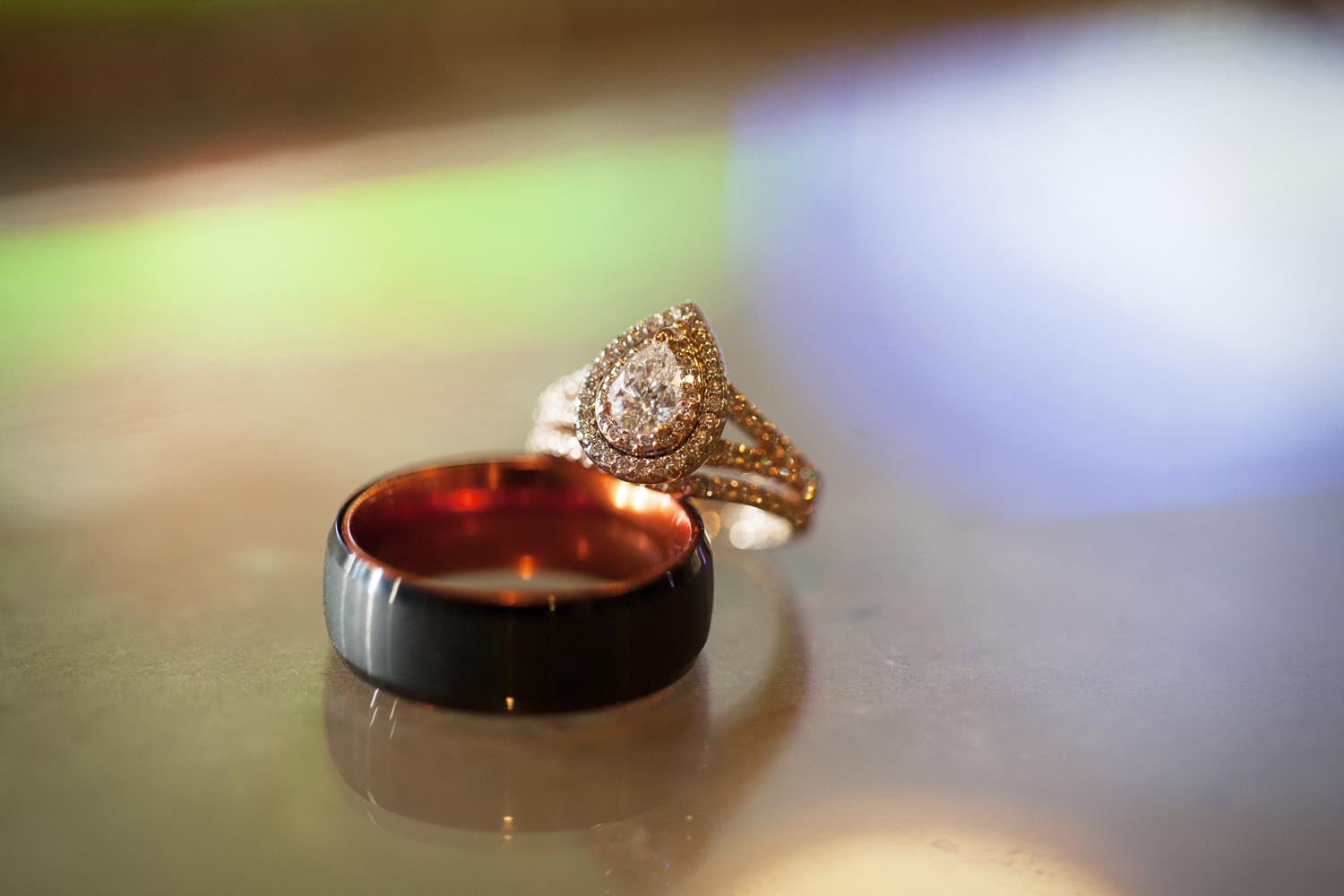 The guys all wore chucks, so did Shari. Loved that touch!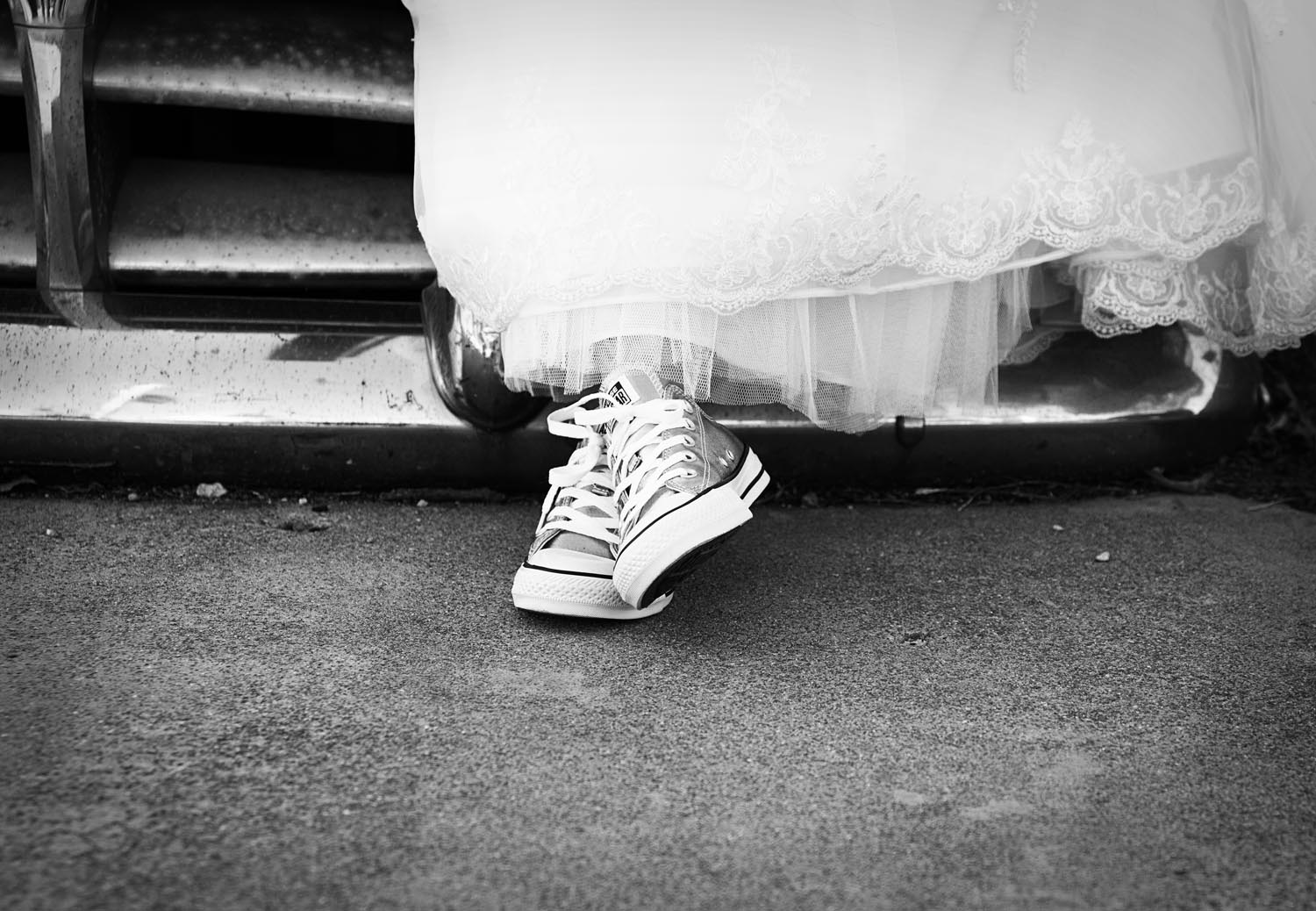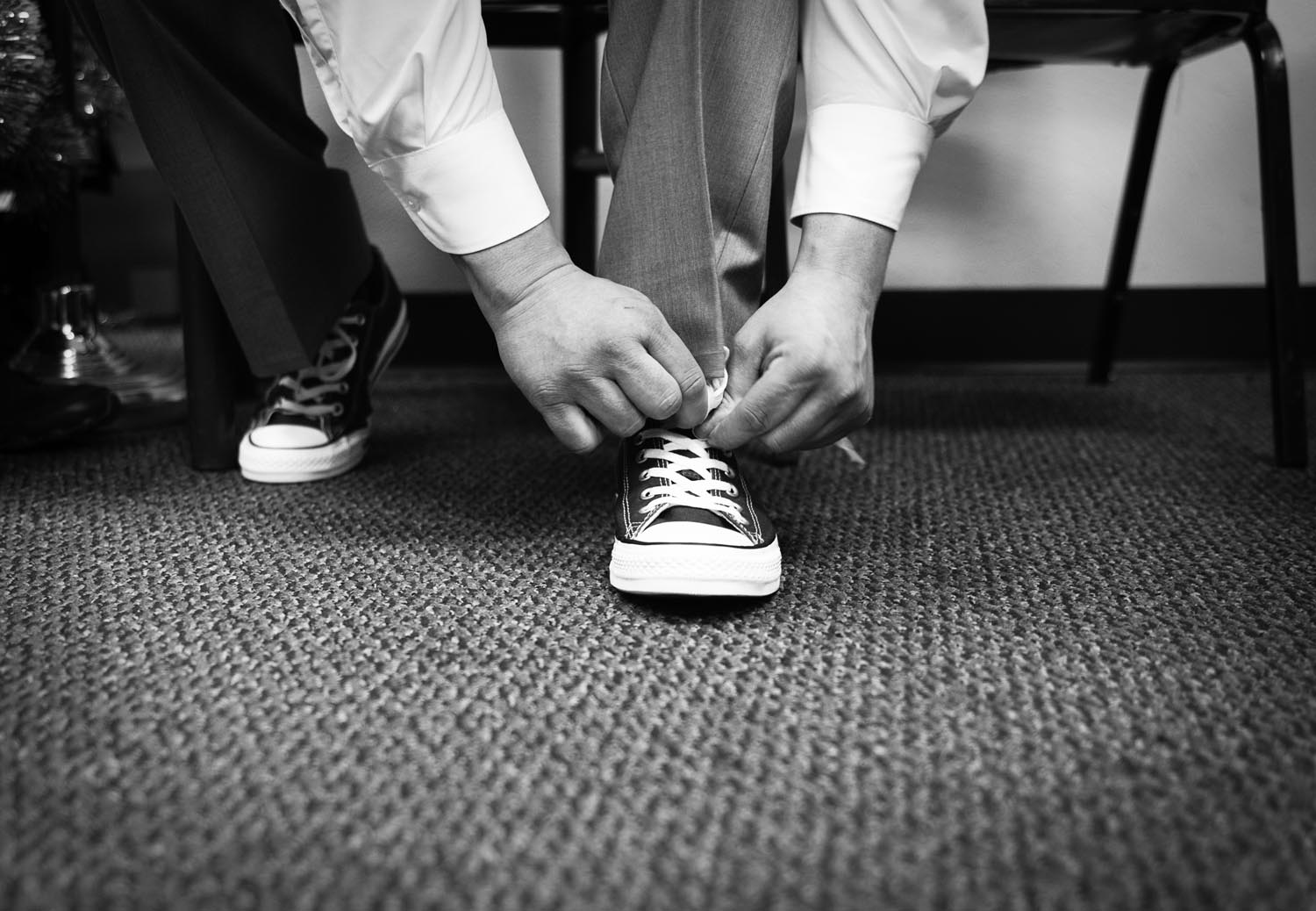 We did a first look, and I'll be honest, I was expecting freezing temps and a dreary sky – but it was such a beautiful day!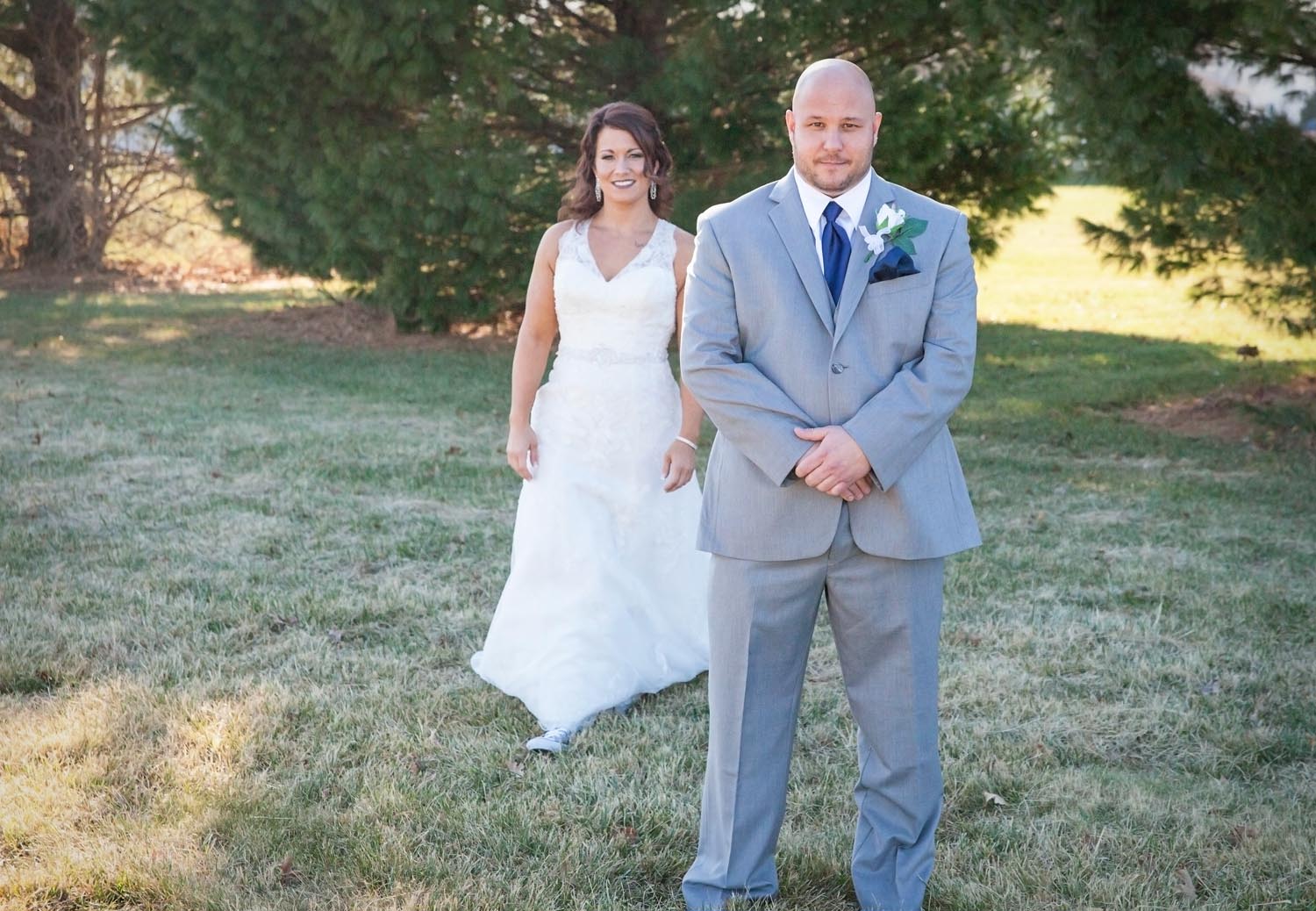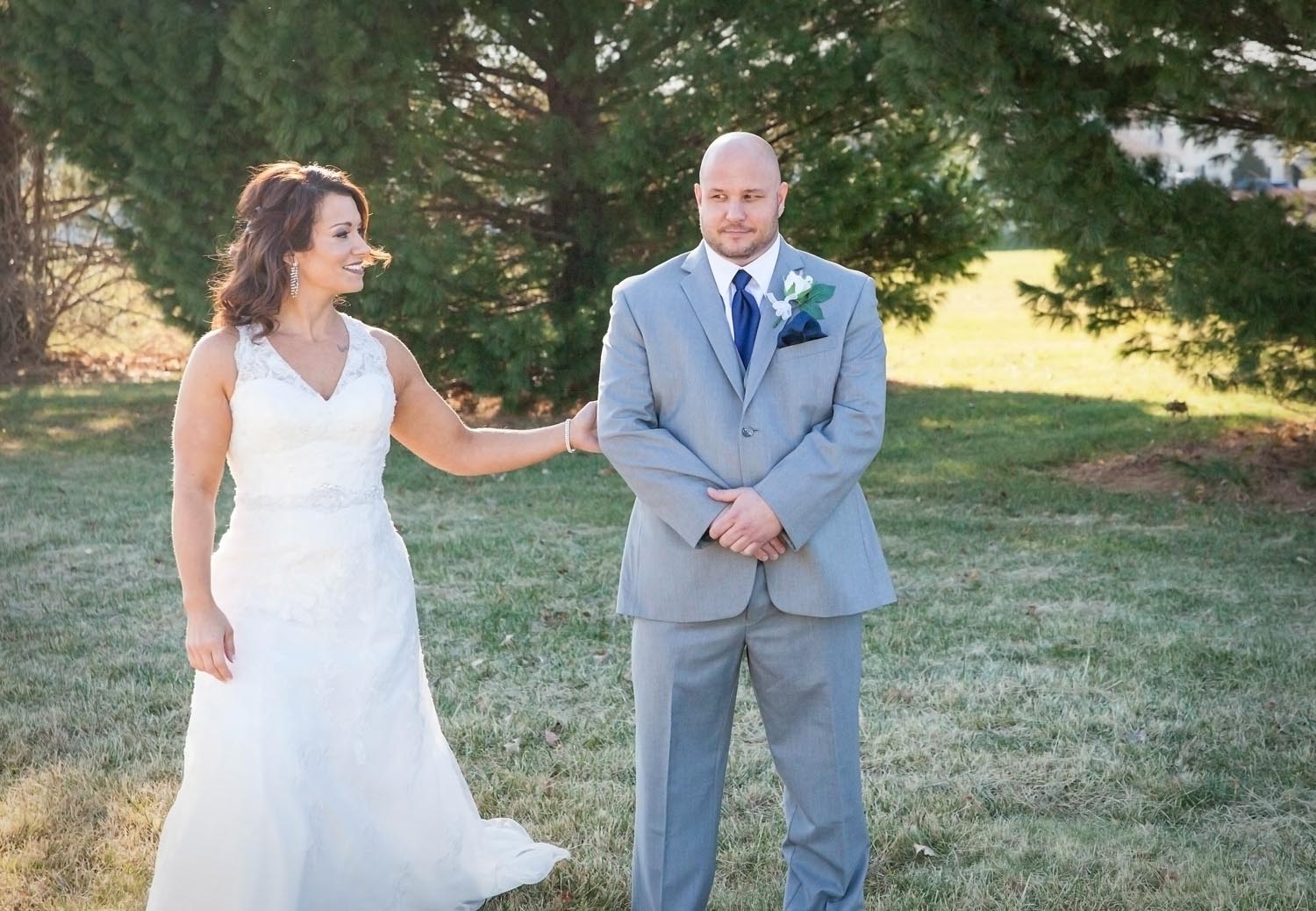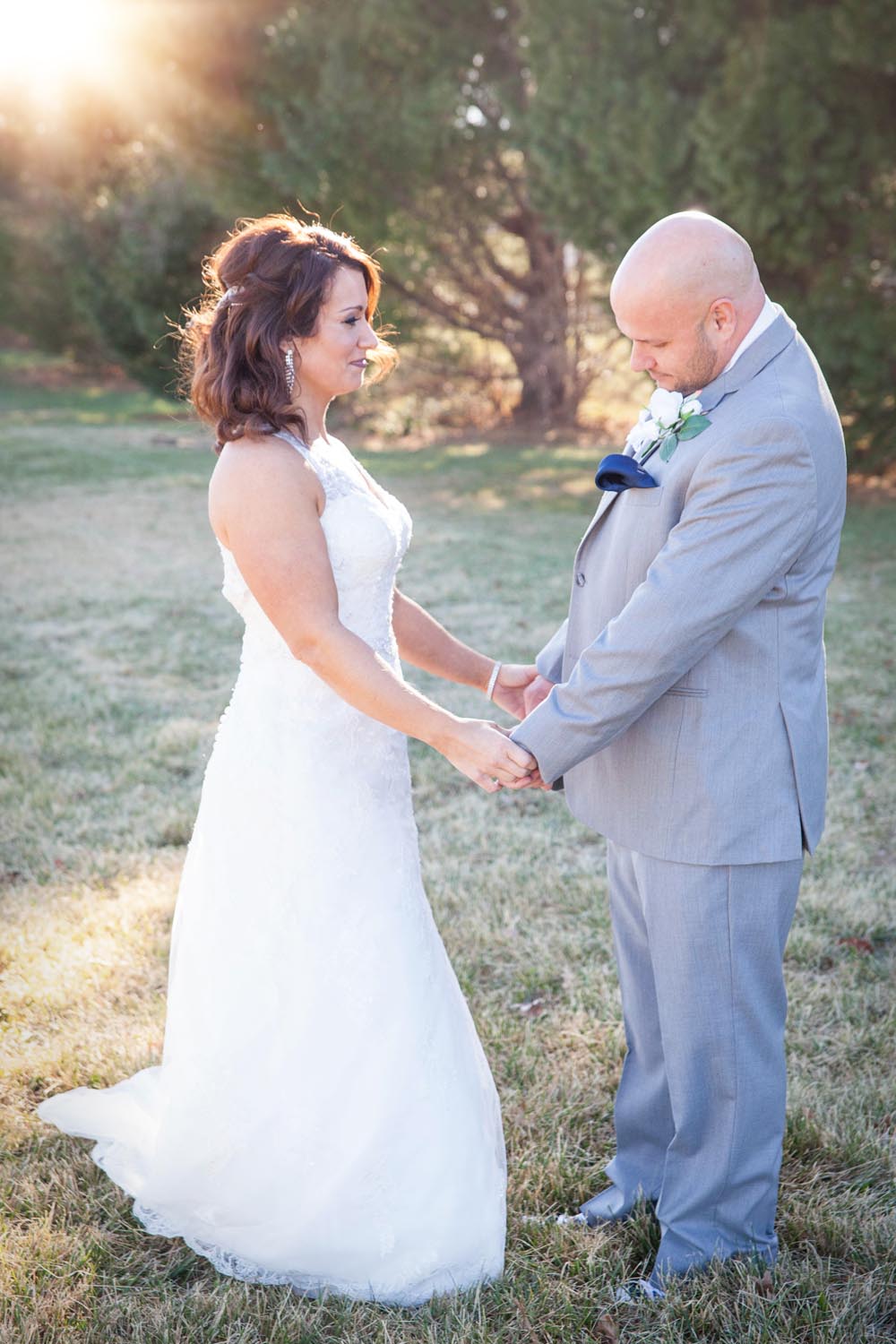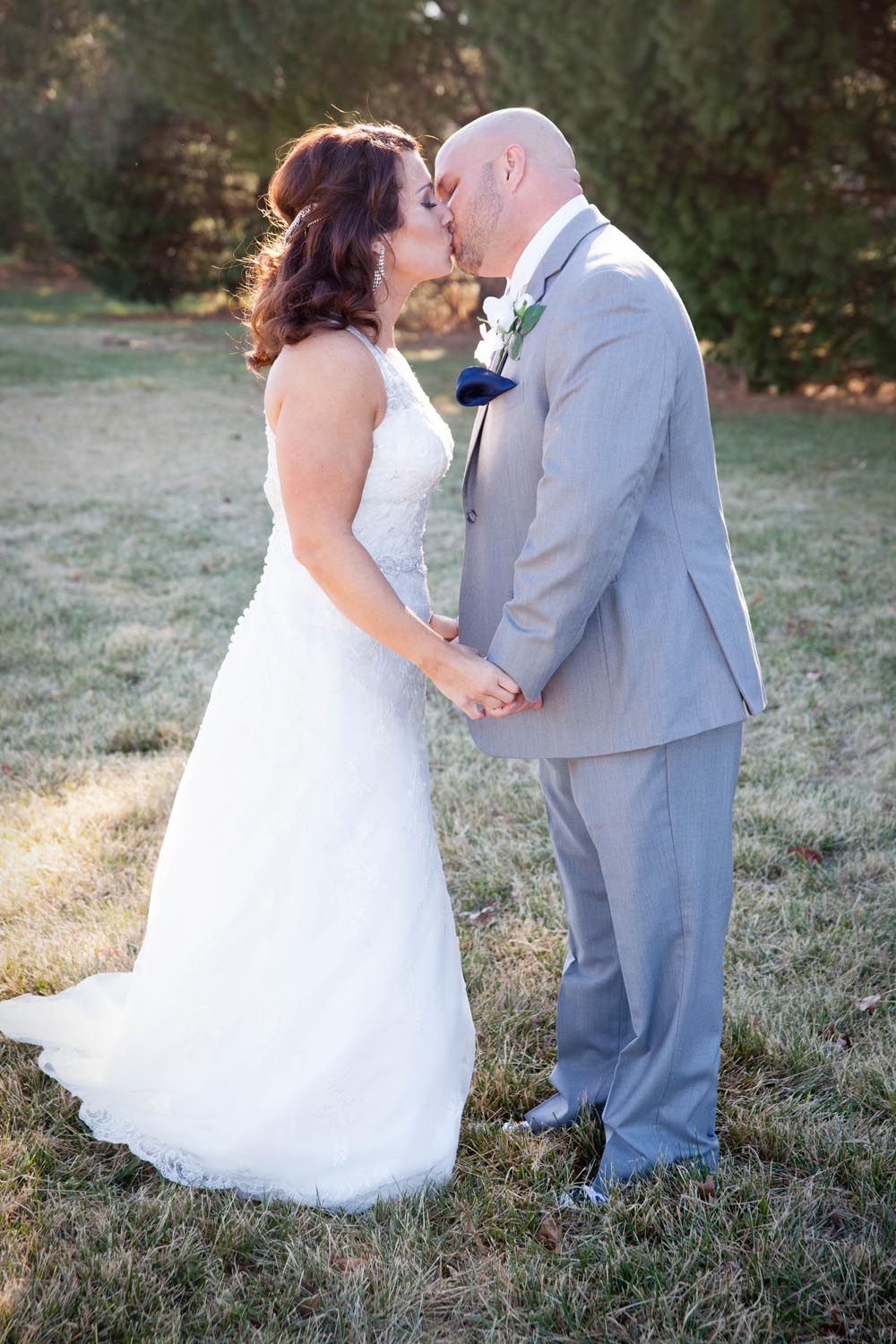 Also, we definitely took pictures in the middle of a driving range in front of this shipping container.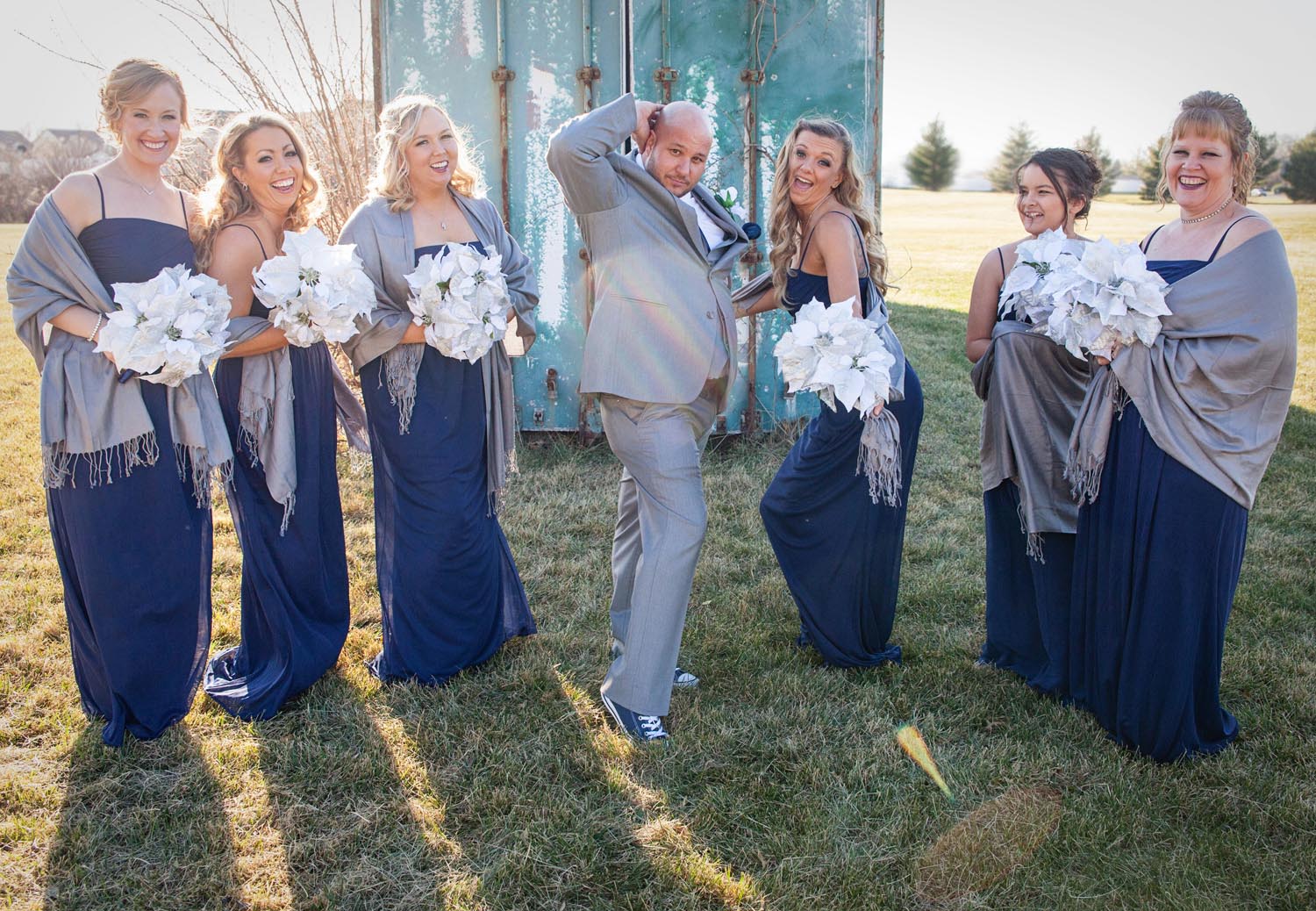 So. Many. Golf. Balls.
After the ceremony, we headed downtown to stop traffic (several times) to get the famous main street photo –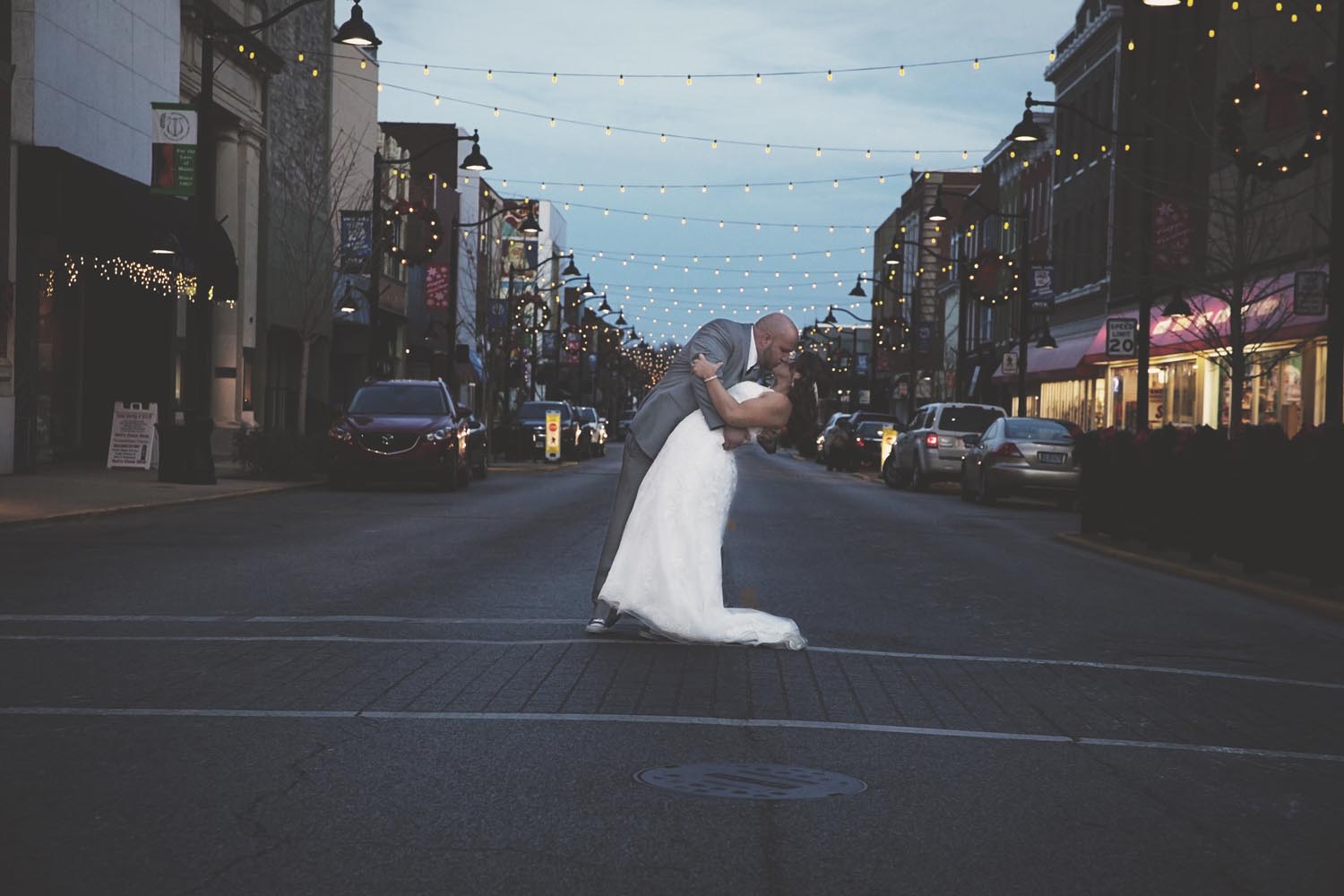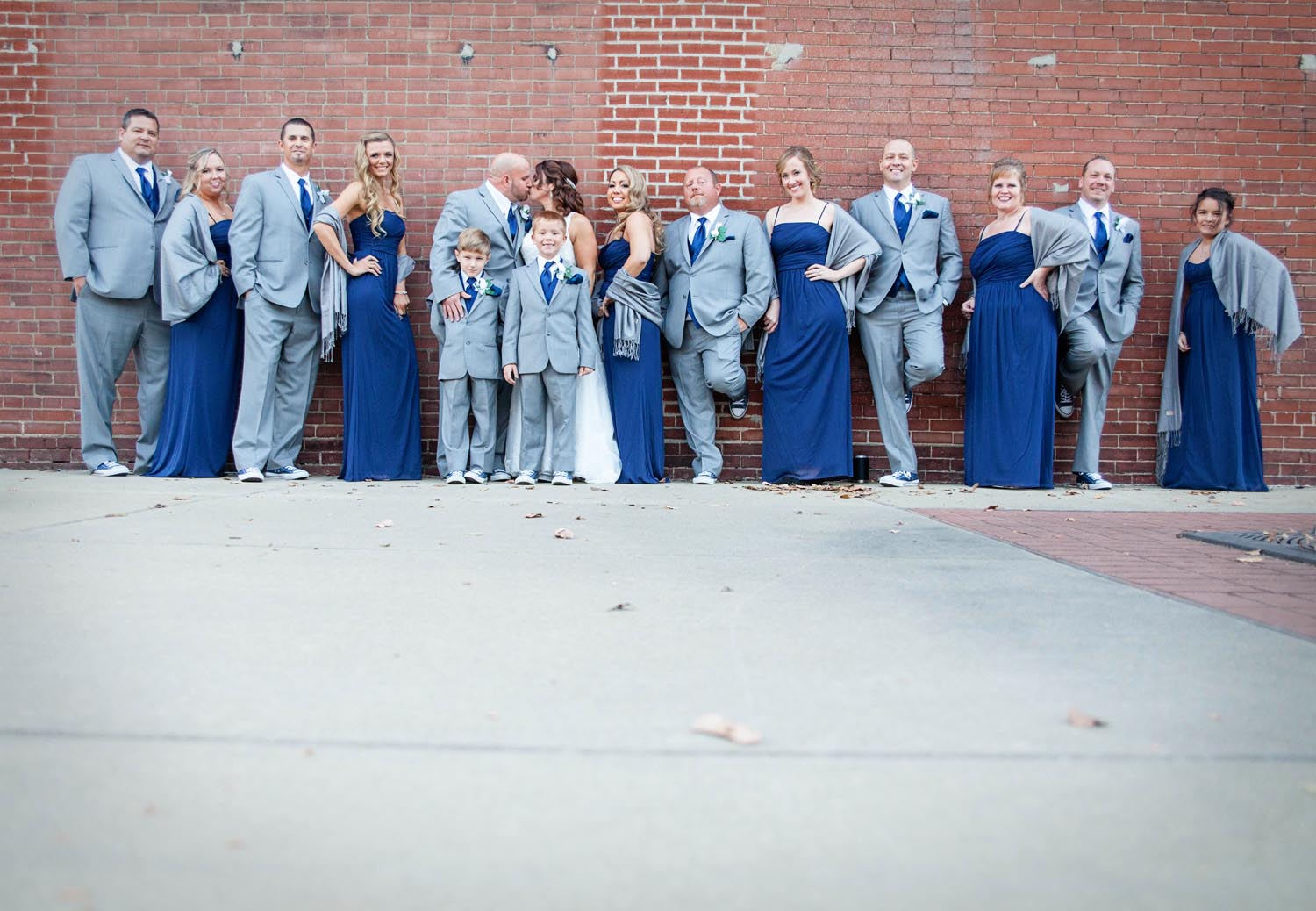 Seriously, downtown Belleville is a photographer's dream.
And finally, the reception!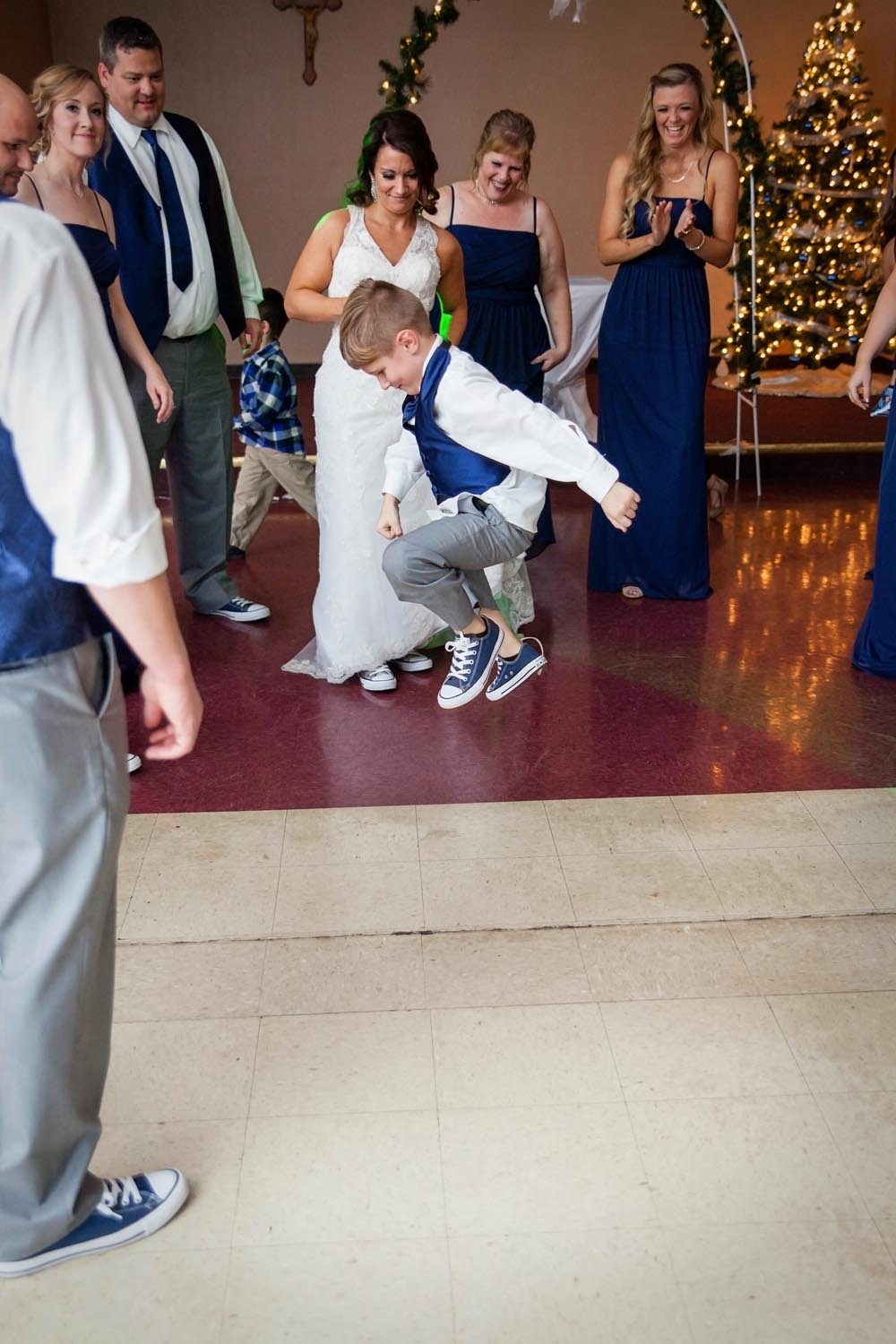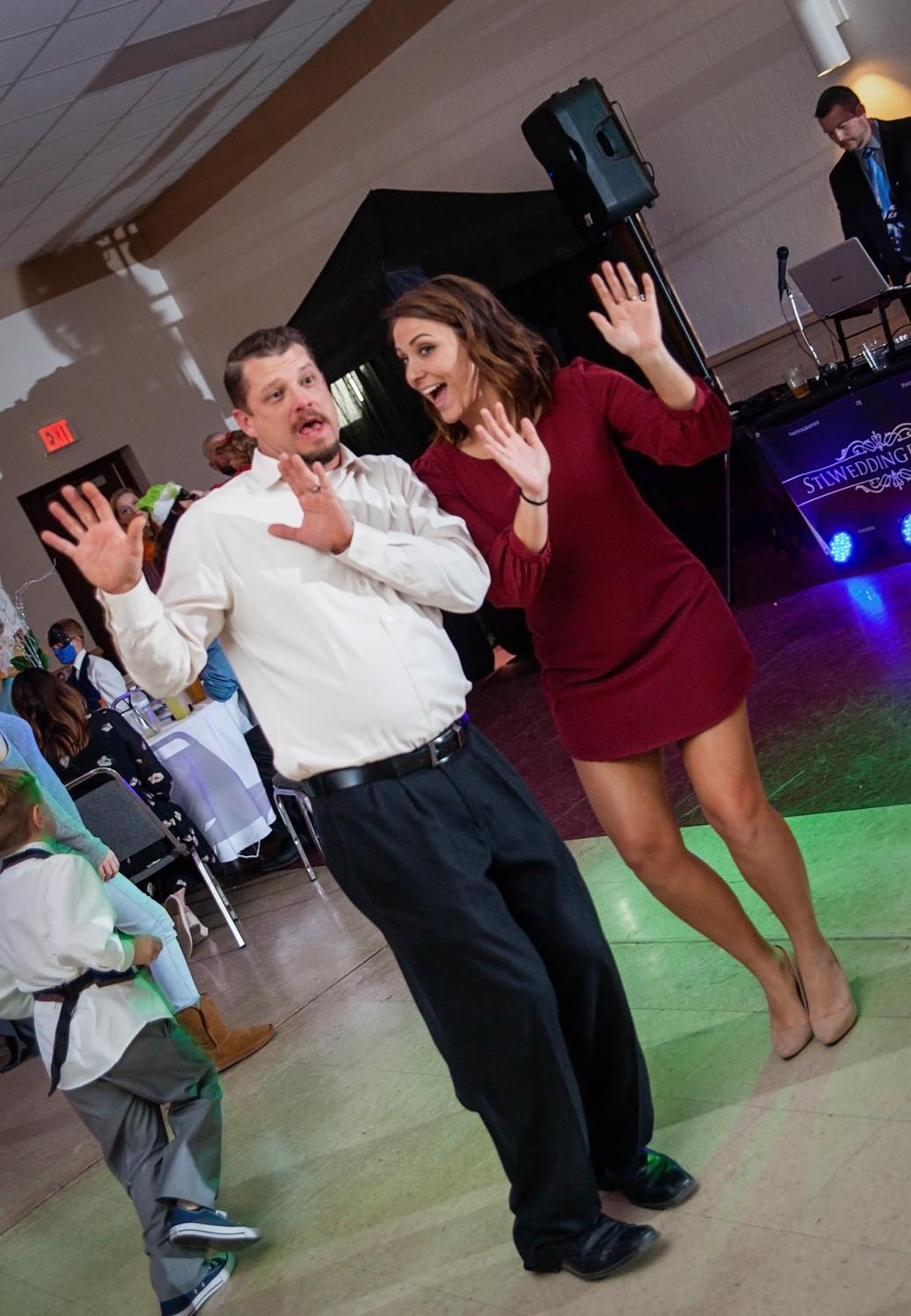 Congrats, Shari & Joey!